A new programming language developed by US researchers turns children into media producers, enabling them to create their own applications like games and animations.
So we thought of giving it a try.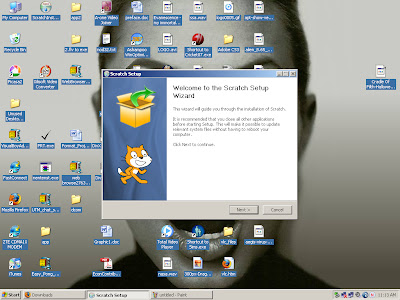 The installation was quick and easy.
The interface is quite appealing and simple compared to other programs.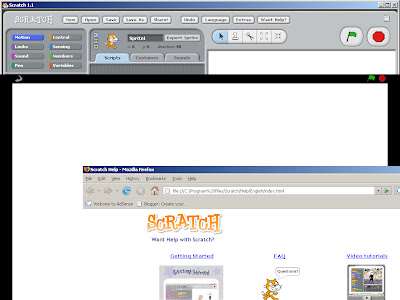 The program help is also quite exhaustive and simple with images showing how to learn new things with examples.
So we hope you enjoy scrathing around with scratch.
The menu is quite good and considering the audience for which it is built(+8 years),
it is very easy to learn.